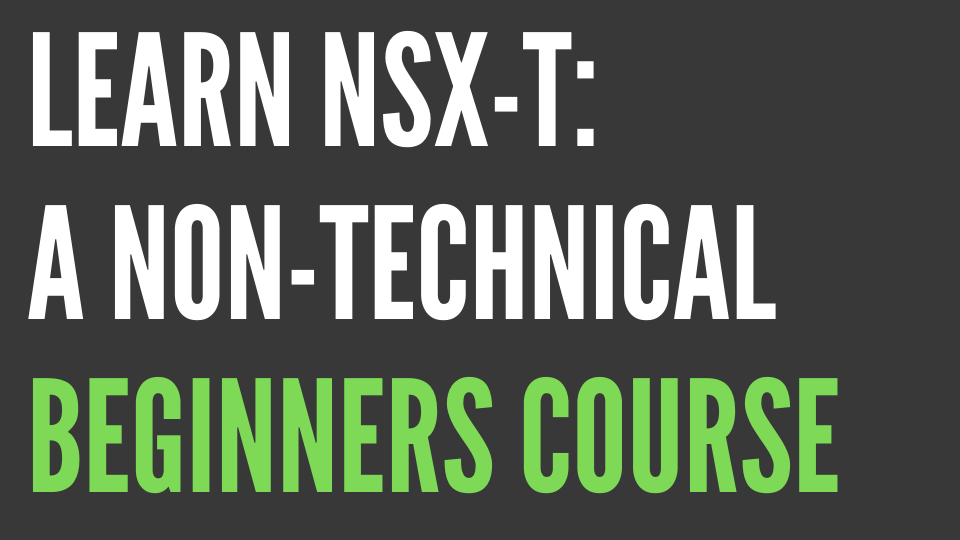 Do you need to learn NSX-T?
This course was designed from the ground up to help you understand the basic concepts of NSX-T without going too far into the technical details.
By the end of this course, you'll be able to answer the following:
What is NSX-T?
What are the major use cases for NSX?
Does NSX-T help with Disaster Recovery?
What is microsegmentation?
How does NSX implement microsegmentation?
What is overlay networking?
Does NSX integrate with ACI?
This course is non-technical, and is aimed at those who need to understand NSX-T, but not deploy it. This is not a hands-on course.
This is an excellent course for partners, sales reps/account executives, and presales engineers.