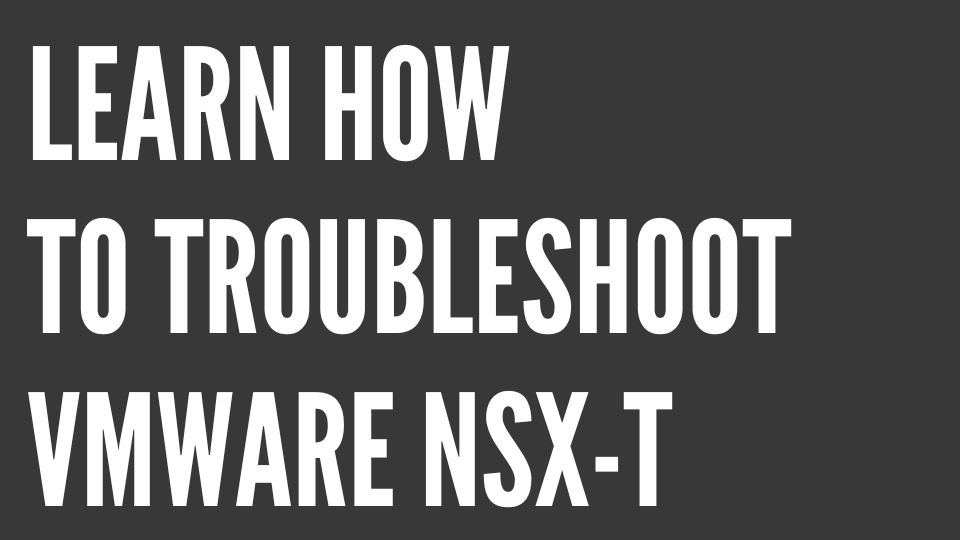 NSX-T Troubleshooting Course
Learning NSX troubleshooting is quite a bit different than regular, non-SDN solutions. In this course, you'll learn how to troubleshoot basic NSX topologies, including things such as T0 connectivity, routing issues, distributed firewall rules, and a lot more!
The best thing about this course is that 90% of it involves actual hands-on examples and demonstrations. Give it a try!
NOTE: This course does NOT cover:
Federation
NSX API's
Public Cloud
Containers/Tanzu

Learn to Troubleshoot NSX TODAY!
Are you managing an NSX-T environment, and need to understand how to troubleshoot NSX? NSX-T is awesome, but troubleshooting it is a lot different than traditional networking solutions. Take a look at the sample lesson below, and you'll see why students across the globe are chasing Techbytes to learn NSX troubleshooting!